Places to visit
in the Baltics
Plan to visit the Baltics? Perhaps you've been to this part of the world before or prefer to venture deeper than a country's capital and top attractions. We've got you covered with our tips on things to do in the Baltics. Keep in mind, Baltic Nature Travel is always happy to arrange a bespoke tour, should you wish to explore specific areas or themes such as Soviet architecture, local design, military heritage or residential neighbourhoods.
Smaller cities in the Baltics are not all sleepy and quaint
Baltic people have a great taste for culture. No matter the size of the town or city, you'll often find it has at least one events venue and a jam-packed cultural agenda. Try:
Latvia
Cesis
Home to a purpose-built concert venue and host to the annual Cesis Art Festival. This medieval gem of a town has welcomed the likes of Lithuanian filmmaker Jonas Mekas, Icelandic singer songwriter Högni and Inese Galante – the Latvian opera talent of New York Met and La Scala fame. Nearby is the town of Ligatne with its secret Soviet bunker. Read more here.

Latvia
Kuldiga
With its very own coffee roastery, one of Latvia's top 30 restaurants and a selection of holiday apartments which wouldn't look out of place in Wallpaper magazine, Kuldiga has become a favourite among Latvian weekenders. They're happy to share this gorgeous town with travellers interested in architecture, history and the arts. Annual highlights include the Design Film Festival and the town fair. Read more here.

Latvia
Liepaja
World class performers frequent the stages of the stunning Great Amber Concert Hall. After an evening of culture, join the locals hanging out at Juliannas pagalms (Julianna's Courtyard) creative quarter. During the day, explore the eerie former military prison and sea forts in the Karosta area, which tell of Latvia's history from Tsarist times in the late 19th century through the Soviet years. Read more here.

Lithuania
Klaipeda
Well worth spending a few days in the charming port city before a trip to the popular Curonian Spit. Get a true feel for the city's maritime history and architecture at Friedrich's Arcade and on a stroll along the Dane riverfront. In February, Klaipeda hosts its annual Festival of Lights. Read more here.

Lithuania
Kaunas
Kaunas was once Lithuania's capital and will be the European Capital of Culture in 2022.
The city's modernist architecture is a big draw. Roam the streets and drop by Kaunas Photography Gallery or Mykolas Zilinskas Art Gallery for exhibitions by local and international artists. Read more here.

Estonia
Tartu
Estonia's second largest city and a students' favourite. The Aparaaditehas (The Widget Factory) creative quarter houses two galleries. After exploring, browse the nearby design shops. In August, city visitors should definitely attend the darling tARTuFF love film festival taking place outdoors. Read more here.

Estonia
Viljandi
Viljandi's world-renowned Folk Music Festival and medieval fair draw visitors every year. The town is known for its wooden architecture and scenic lakeside. Read more here.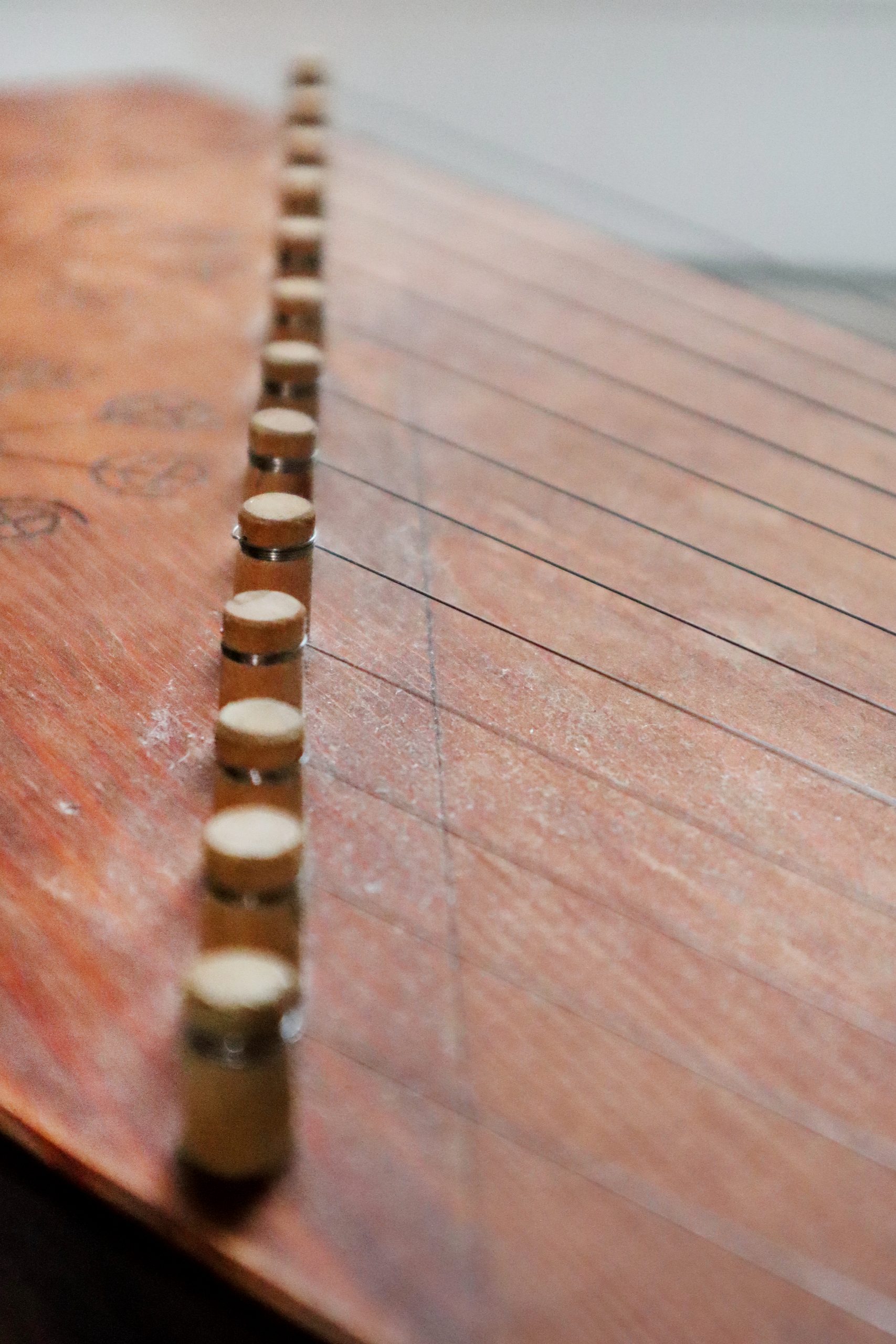 Creative quarters in the Baltics - a hive of activity
Urban regeneration is in full swing in the Baltics. A number of entrepreneurial visionaries have given a new lease of life to previously derelict spaces such as Soviet era factories by transforming them into creative quarters, which host events like arts and crafts markets, street food festivals and gigs. Get a feel for the local creative scenes at spots including:
Estonia | Tallinn
Telliskivi Loomelinnak
Formerly used for fixing locomotives. Nowadays, the rejuvenated industrial area is one of the trendiest hangouts for creatives young and old. Housing design shops and studios, bars and world cuisine restaurants, there's never a dull moment at Telliskivi whose hotspots are also host to concerts during the annual Tallinn Music Week festival. Make sure to check out the nearby Kultuurikatel creative hub for pop up events such as crafts markets as well. Read more here.

Latvia | Riga
Kalnciems Quarter
A cosy enclave of lovingly restored wooden buildings from the 19th century. Every Saturday, farmers and craftsmen gather here from all over Latvia to sell their wares. In summer, this is the place to be seen on Wednesday and Thursday nights when the courtyard hosts street food and live music events. Read more here.

Lithuania |Vilnius
Uzupis
Not quite a quarter, but rather a whole neighbourhood or republic as its bohemian residents have declared! Uzupis even has its own constitution, which you can read on the wall panels lining Paupio Gatve. The area is often compared to Christiania in Copenhagen thanks to its liberal spirit. Look out for events taking place here! Read more here.

get in touch to discuss how we can help you
discover the best alternative things to do in the Baltics!
What travelers say about us

We have just spent 9 days travelling through the Baltic countries with Valdis as our guide. Although the itinerary and accommodation had been pre-arranged Valdis supported our trip brilliantly, bringing to life the individual countries with city walking tours, nature trails and visits to other sites. He is great fun, extremely knowledgable and became an integral part of our small group. His contribution to our holiday played a key part in making it a great and enjoyable experience (and he recommends good places to eat!)

If you are looking to go to the Baltic's on an active vacation, make sure to check out Baltic Nature Travel as your travel advisor. We recently finished a 10-day self-driving tour of the Baltic's and wanted to have an active trip whilst not missing out on all the cultural highlights of the region. Valdis, the owner of Baltic Nature Travel was very responsive and organized a trip that included kayaking, long distance bicycle riding, hiking in different forests, cooking activities, cultural highlights, hot-air balloon riding, etc-- all in a matter of 10 days and customized the trip to our liking. We were very satisfied with his responsiveness to our needs and his ability to stay ahead and plan various activities appropriately. Just to give you one example of Valdis's ability to think ahead: in one of the hotels, they have very limited parking. On his own initiative, Valdis made a to call to the hotel and reserved a parking spot for us for the one night that we were going to stay at that hotel. It helped out a lot, as we had to leave very early in the morning. There are other numerous examples where he was available to answer questions and help us as necessary, both before and during the trip. He is an excellent guide, calm and collected and his team of guides around the region were quite knowledgeable and fluent. The accommodation for the trip were quite good and and they can be easily adjusted based on your budget. I highly recommend his touring company for your Baltic travel experience and would like to add that as a person he's very likable and easy-going.

A perfect series of daily hiking tours and town walkarounds. I especially was amused by the jungle-like forests and friendly conversations along the way. Everything was perfectly planned and organized, I definitely recommend, worth thousand-times more than simply visiting cities in a rush.

We had an excellent day hike with our guide Valdis. He was very friendly, very service minded and knowledgeable. The hike through Gauja National Park was really beautiful. Heartily recommend for anyone looking for an active day trip outside Riga.

Sergey Zhuravlev
2022-02-28
I enjoyed the hiking tour in the Beberbeķi-Skulte regions of Riga. The route was mainly through the forest, so this is a great opportunity to get away from the city bustle and daily routine and to spend a few hours in nature. The tour guide Valdis is very friendly and he has a lot to tell about the area. I am looking forward to the next tour and recommend joining it.

I had a wonderful hiking tour trough Kemeri National Park with Baltic Nature Travel. Valdis is a very well informed and nice guide! I would totally recommend a tour with him!

Really nice activities and tours by Valdis. Highly recommended. Definetely I will repeat soon.

Thoroughly enjoyed my hike with Valdis and Solveiga. It was exactly what I hoped for. Perfect for someone looking to explore more of Latvia but nto sure where to go!

Awesome hike, beautiful scenery. Valdis was very friendly and knowledgeable. Will recommend
Leave a review
Tell us about your experience!