Places to visit
in the Baltics
Plan to visit the Baltics? Perhaps you've been to this part of the world before or prefer to venture deeper than a country's capital and top attractions. We've got you covered with our tips on things to do in the Baltics. Keep in mind, Baltic Nature Travel is always happy to arrange a bespoke tour, should you wish to explore specific areas or themes such as Soviet architecture, local design, military heritage or residential neighbourhoods.
Smaller cities in the Baltics are not all sleepy and quaint
Baltic people have a great taste for culture. No matter the size of the town or city, you'll often find it has at least one events venue and a jam-packed cultural agenda. Try:
Latvia
Cesis
Home to a purpose-built concert venue and host to the annual Cesis Art Festival. This medieval gem of a town has welcomed the likes of Lithuanian filmmaker Jonas Mekas, Icelandic singer songwriter Högni and Inese Galante – the Latvian opera talent of New York Met and La Scala fame. Nearby is the town of Ligatne with its secret Soviet bunker. Read more here.

Latvia
Kuldiga
With its very own coffee roastery, one of Latvia's top 30 restaurants and a selection of holiday apartments which wouldn't look out of place in Wallpaper magazine, Kuldiga has become a favourite among Latvian weekenders. They're happy to share this gorgeous town with travellers interested in architecture, history and the arts. Annual highlights include the Design Film Festival and the town fair. Read more here.

Latvia
Liepaja
World class performers frequent the stages of the stunning Great Amber Concert Hall. After an evening of culture, join the locals hanging out at Juliannas pagalms (Julianna's Courtyard) creative quarter. During the day, explore the eerie former military prison and sea forts in the Karosta area, which tell of Latvia's history from Tsarist times in the late 19th century through the Soviet years. Read more here.

Lithuania
Klaipeda
Well worth spending a few days in the charming port city before a trip to the popular Curonian Spit. Get a true feel for the city's maritime history and architecture at Friedrich's Arcade and on a stroll along the Dane riverfront. In February, Klaipeda hosts its annual Festival of Lights. Read more here.

Lithuania
Kaunas
Kaunas was once Lithuania's capital and will be the European Capital of Culture in 2022.
The city's modernist architecture is a big draw. Roam the streets and drop by Kaunas Photography Gallery or Mykolas Zilinskas Art Gallery for exhibitions by local and international artists. Read more here.

Estonia
Tartu
Estonia's second largest city and a students' favourite. The Aparaaditehas (The Widget Factory) creative quarter houses two galleries. After exploring, browse the nearby design shops. In August, city visitors should definitely attend the darling tARTuFF love film festival taking place outdoors. Read more here.

Estonia
Viljandi
Viljandi's world-renowned Folk Music Festival and medieval fair draw visitors every year. The town is known for its wooden architecture and scenic lakeside. Read more here.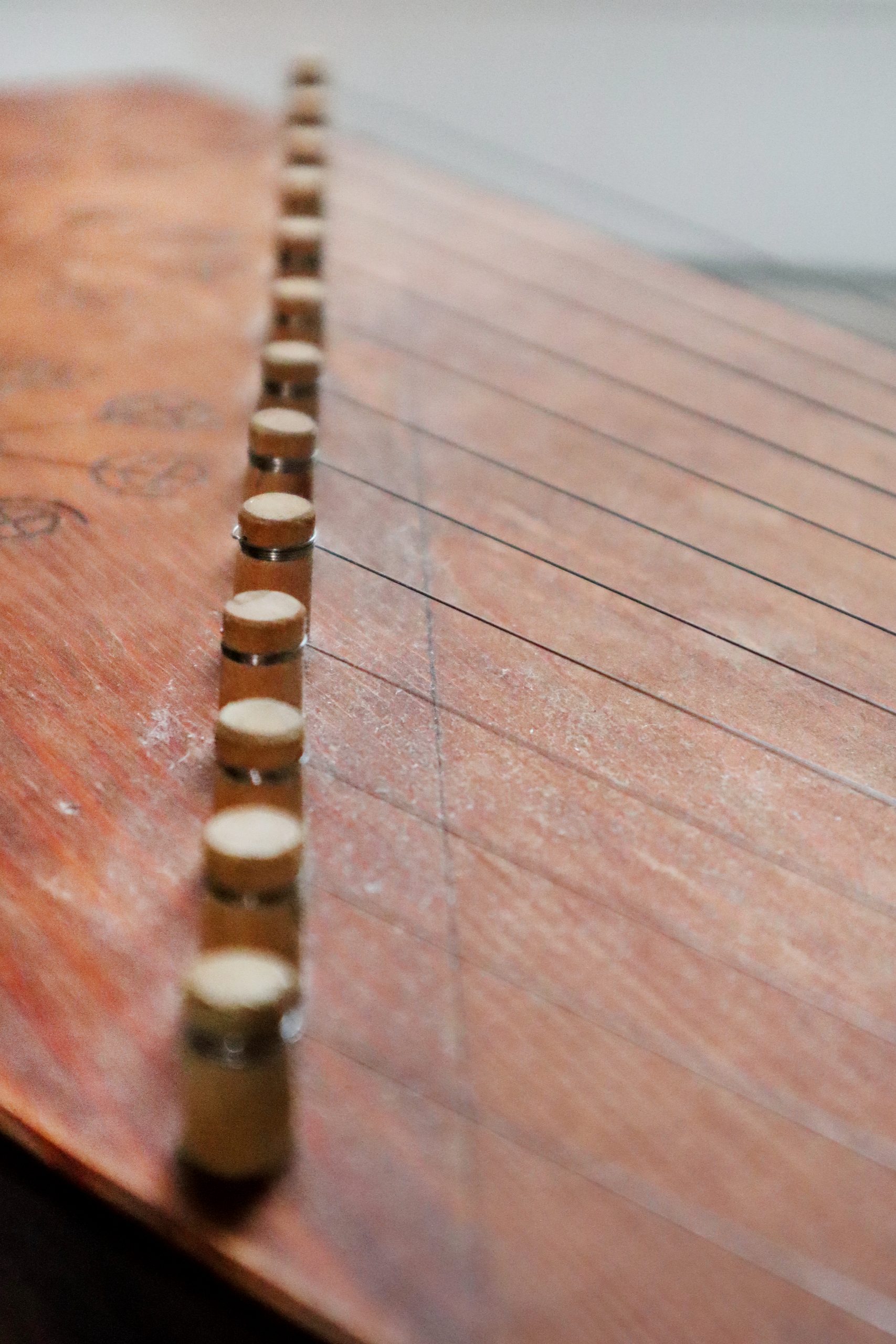 Creative quarters in the Baltics - a hive of activity
Urban regeneration is in full swing in the Baltics. A number of entrepreneurial visionaries have given a new lease of life to previously derelict spaces such as Soviet era factories by transforming them into creative quarters, which host events like arts and crafts markets, street food festivals and gigs. Get a feel for the local creative scenes at spots including:
Estonia | Tallinn
Telliskivi Loomelinnak
Formerly used for fixing locomotives. Nowadays, the rejuvenated industrial area is one of the trendiest hangouts for creatives young and old. Housing design shops and studios, bars and world cuisine restaurants, there's never a dull moment at Telliskivi whose hotspots are also host to concerts during the annual Tallinn Music Week festival. Make sure to check out the nearby Kultuurikatel creative hub for pop up events such as crafts markets as well. Read more here.

Latvia | Riga
Kalnciems Quarter
A cosy enclave of lovingly restored wooden buildings from the 19th century. Every Saturday, farmers and craftsmen gather here from all over Latvia to sell their wares. In summer, this is the place to be seen on Wednesday and Thursday nights when the courtyard hosts street food and live music events. Read more here.

Lithuania |Vilnius
Uzupis
Not quite a quarter, but rather a whole neighbourhood or republic as its bohemian residents have declared! Uzupis even has its own constitution, which you can read on the wall panels lining Paupio Gatve. The area is often compared to Christiania in Copenhagen thanks to its liberal spirit. Look out for events taking place here! Read more here.

get in touch to discuss how we can help you
discover the best alternative things to do in the Baltics!
What travelers say about us
36 reviews on


I took the Kuldiga trip with Valdis. The experience was amazing. The entire day was great. He is a great guide, and knows a lot of interesting information. He would definitely make your whole experience even better. Kuldiga is such a captivating city, very unique with a very special style and soul. If you are visiting Latvia, don't hesitate to take this trip, it is a "must".

Stanley Wallerstein
2023-08-29
Great Tour and great guide. Baltic Nature Travel is excellent.

Maria M Andrade
2023-08-28
Valdis organized an absolutely wonderful 10 day trip to Estonia, Latvia, and Lithuania trip for my sister, a friend, and myself. He arranged all details including our private chofer and tour guide up the last detail. He went far and beyond when he knew I had an accident in Estonia. We met him Latvia and he make us feel welcome. He recommended the most amazing restaurants for us and he took care of my doctor needs where he was the interpreter. In every country we had the best guys one can possibly ask for. All hotels were walking distance from city centre. Thank you Valdis we will always remembered this trip!!!!

Thank you, Valdis, for helping my family have a wonderful two week trip to the Baltics! Your advice and recommendations were very helpful, and our tour guides in 4 different cities were each outstanding! I highly recommend a vacation in the beautiful and fascinating Baltics, and I highly recommend using Valdis to help you plan it.

Rita Derencius
2023-08-09
Tours and tour guides, Tomas and Mindaugas, exceeded my expectations. We were able to curate our tour of Lithuania. The guides were extremely knowledgeable and adapted the tour based on our input. Valdis was responsive and easy to work with. Extremely happy we chose to have private tour guides. Best trip ever!

Deniz Demirors
2023-08-08
Valdis did amazing job to organize us a 15 day, 14 night self drive adventure trip to Estonia, Latvia and Lithuania. Thanks to his valuable advise before and immaculate documentation with names of the locations, guides etc we had a magical experience. We hiked, biked, walked, beached and off course drive all over in all 3 beautiful countries. We felt very safe. Everyone we met were very friendly. The car was delivered to our first hotel in Tallinn and picked up from last hotel in Vilnius. They were professional and kind people. We encountered few minor issues but Valdis resolved very promptly so our program was not impacted. We met him in Riga as he was our guide. Thanks to Valdis & his team of guides we had an unforgettable time and experience. Valdis is very gently, kind, hears his clients wishes and makes adjustments in his existing programs. Job well done Valdis. Thank you very much.

Catherine Herway
2023-06-24
These are the only places on earth where eastern and western architecture can now meet in harmony. The architecture tells a social history translated into excellent English on this tour! The hotels were clean, comfortable, and safe. The food was outstanding as well, I only wish I had more time!

A very good and interesting guide. Customized trips - which is very useful. If you want to get to know Latvia (which is worth it!) there is no one better. Highly recommended.

Giovanni Paolo Palamara
2023-01-07
Very interesting trip. Definitely worth it!
Leave a review
Tell us about your experience!